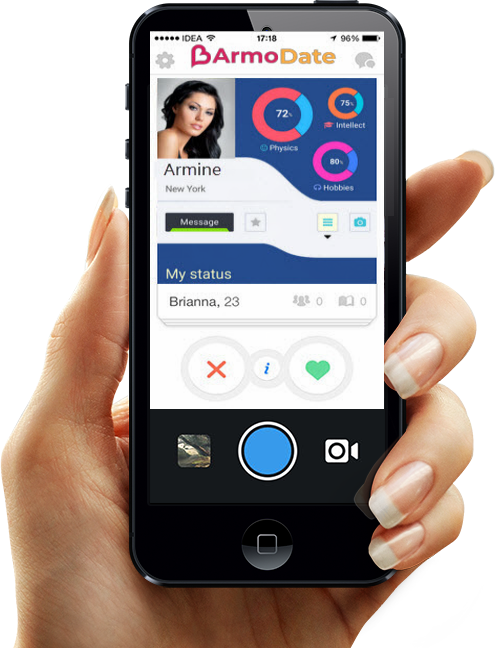 ArmoDate
Best Armenian Dating Site For
Armenian Singles
Find Your Perfect Match, Armenian Singles on ArmoDate
Are you on a quest to meet Armenian singles who share your cultural background and values? ArmoDate is your one-stop destination for Armenian dating. Whether you're looking for a lifelong partner or just expanding your social circle, we're here to help you connect with like-minded Armenian individuals who are on the same journey.

Since 2005 ArmoDate has been the leading Armenian dating service online. Whether you look for love, friendship, or relationship, ArmoDate is for you. So don't want any longer. Start meeting beautiful Armenian singles in Los Angeles and all over the world, connect, and find true love and relationship. Creating your profile will only take a minute and is absolutely free.

Why Choose ArmoDate for Armenian Dating?
1. A Tailored Armenian Dating Experience
At ArmoDate, we understand the unique importance of Armenian culture and heritage in your life. Our platform is designed to cater to your specific preferences and cultural nuances, making it the ideal place to seek love and companionship within the Armenian community.

2. A Diverse and Vibrant Community
Our diverse user base includes a wide spectrum of Armenian singles. Whether you're born Armenian or simply passionate about Armenian culture, you'll find a warm and welcoming community eager to embrace your presence.

3. Advanced Matching Technology
ArmoDate employs cutting-edge matchmaking algorithms to help you discover compatible Armenian singles who align with your criteria. Whether it's age, location, interests, or relationship goals, our technology streamlines your search for potential partners.

4. Safety and Privacy Assurance
Your security and confidentiality are of paramount importance. ArmoDate employs robust security measures to safeguard your personal information and ensure a secure dating environment. Feel confident in your quest for love on our platform.

Getting Started with Armenian Dating on ArmoDate
Embarking on your Armenian dating adventure is as easy as 1-2-3:

Sign Up: Create your profile by providing basic information and a photo. Your profile is your canvas to express yourself and your dating preferences.

Explore Profiles: Dive into the vibrant community of Armenian singles on ArmoDate. Tailor your searches to find matches that fit your specific criteria.

Connect and Flourish: Once you've identified someone who piques your interest, initiate a conversation, or express your interest with a "like." Forge connections and let the magic of love take its course.

Don't Delay – Start Your Armenian Dating Journey Today!
If you're in pursuit of Armenian singles to share your life and love, ArmoDate is the platform of choice to fulfill your dreams. With our inclusive community, advanced features, and unwavering commitment to your safety, we've created the perfect setting for you to meet Armenian singles, connect, and nurture enduring relationships. Sign up with ArmoDate today to embark on your thrilling journey to meet Armenian singles who are eager to connect and cultivate lasting bonds. The opportunity to find love within your cultural heritage is at your fingertips. Don't miss out - get started now!
Features
ArmoDate offers exceptional features to make your online Armenian dating site experience a pleasant one, such as instant messaging, video and audio chat, 3D features and street chat, beautiful image gallery, private photo upload, block users, see who likes you, games, android, and IOS app, advanced search features and much more.
Advanced Messenger

ArmoDate offers advanced messaging, including video and audio chat making it very easy for you to communicate to members.

3D Experience

Experience the magic of live action and get the feeling of entering an actual nightclub meeting other singles in the 3D city.

Street Chat

Chat with local members in your neighborhood virtually and choose any part of the world and chat with members in your desired spot.

Colorful Matching System

Our intelligent platform matches you with a potential mate through colorful charts and circles based on your interest.

Unlimited uploads

Upload unlimited images and videos in your gallery, including private photo images, browse other members gallery making it easy to connect to other members.
Best Armenian Dating App
ArmoDate offers both Android and IOS apps available to download. It is the best Armenina dating app that uses a fast loading technology with lots of great features and has been named the most advanced Armenian dating app in the market by the online news channels. Download and check the profile of Armenian Men and Women in the comfort of your home and the palm of your hand. ArmoDate offers more features than any Armenian dating site out there to make your Armenian dating experience a pleasant one.1000's of Armenian men and women are members of ArmoDate. Join and meet beautiful Armenian singles.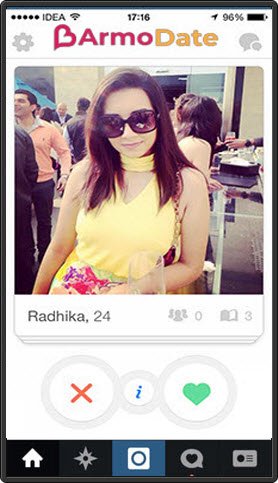 Testimonials
Armine
"I love this app, it's probably my favorite online Armenian dating app site. Met some very cool Armenian friends and am dating one of them already. It has plenty of members and new members keep joining which is great. I highly recommend it."
Vrej
"I want to thank you guys for creating this wonderful app marking it easier for Armenians to meet each other. I met a beautiful Armenian girl which soon will be my wife which I believe I would have never met if it wasn't because of ArmoDate. Thanks, guys fro the great service."
Contact

ArmoDate

355 South Grand Ave. # 2468
Los Angeles, CA 90071